Securiplex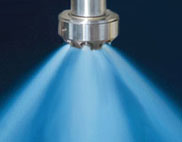 High Pressure Water Mist Systems
The SECURIPLEX FIRE-SCOPE® 5000 Water mist fire protection system can solve your fire protection needs across a number of platforms spanning the industrial, commercial, mining, marine, chemical, and other markets.
If you would like an alternative to CO2, FM200, sprinklers or even Novec 1230, water mist offers advantages than no other fire suppression system can offer!
Key advantages of the FIRE-SCOPE® 5000 include:
No adverse effects on the environment!
Uses NO additives!
Maintains oxygen levels in machinery space at high levels keeping personnel safe if trapped.
Scrubs smoke particulates out of air, reducing clean up costs.
Maintains cool temperatures in machinery space during a fire, reducing collateral damage and equipment loss.
Compared to sprinklers, uses up to 20 times less water resulting in less water damage during a discharge.
System can be connected directly to your water supply or to a dedicated water tank
The SECURIPLEX FIRE-SCOPE® 5000 operates at high pressures of 750 psi (52 bar). This allows for the use of small diameter piping/tubing allowing for faster installation times and cleaner looking installations. Systems are available in either electric driven versions or self contained nitrogen/air cylinder assemblies. In addition to being FM approved, both options are USCG and ABS certified as well.
For more information, contact us here.