Helliger

Fire Water Monitor
Auto-track and Positioning Intelligent Fire Water Monitor
Introduction:
This homing fire extinguishing device is widely used in large-space places whose heights are between 6-25m. It applies the microprocessor to control the fire monitor. It can probe fire the first time with detection technology of infrared sensing, ultraviolet sensing and plasma sensing and put out fire in the bud. This product has high efficient that it can start and stop automatically and repeatedly with quick response.
The homing fire extinguishing device has main units of fire extinguishing unit, solenoid valve, service valve, manual alarm button, audible and visual alarm, manual controller, zone control box, end water-test-equipment and pipeline. The installing contains pipeline installing and electrical installing. This is a new auto-scan and positioning fire extinguishing device, which combines function of fire probing and extinguishing. It can probe fire, send alarm signals and adjust direction to aim at fire to put out it automatically. When a fire happens, it adjusts its nozzle direction and aim at fire after logic analysis of microprocessor. It is of features of timely probing, accurate positioning, concentrate flow jet, auto starting and stopping and big working range.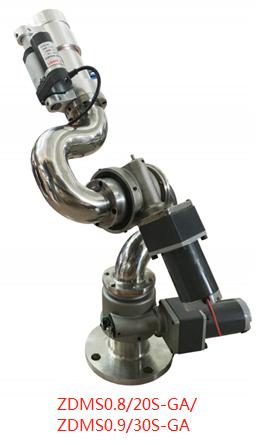 Product features:
1.The fire water monitor apply the infrared and ultraviolet combined sensing technology that it can discover fire the first time and identify real fire and avoid interference of sunlight and lamplight by the processing of microprocessor.
2.Video is available. There is CAN bus interface to connect with fire alarm control unit to achieve remote control.
3.Has function of laser positioning and detecting that can accurately indicate whether it is the right fire direction or not.
4.It is designed with double nozzles that have bigger working range.
5.The mechanical drive applies aviation specialized stepper motor to get accurate positioning.
6.There is flange connector and easy to operate.