ATV HIPPS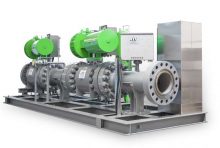 HIPPS (High Integrity Pressure Protection System)
ATV HIPPS is a fully fledged system integrator providing Safety Integrated System (SIS) Solutions, including, but not limited to, HIPPS. They design, manufacture, assemble, test and certify safety loop systems, including Integrated Functional Acceptance Test (IFAT), performed in their own facilities. They provide, start-up, commissioning and field services, including system upgrades, safety assessment and SIL certification of new and existing installations.
The ATV HIPPS team has a unique combination of skills that makes it a superior choice to address your plant needs:
Valve and Actuation expertise
System Integration capabilities
Functional Safety knowledge
ATV HIPPS is able to integrate any brand and supplier's subsystem based on customer preferences and experience.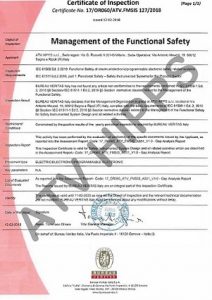 ATV HIPPS, with its Functional Safety Engineering TUV Certified team, does:
DEVELOPING
Early Project Engineering Phase defining the best system architecture
DESIGNING
HIPPS customised to project specifications fulfilling requirements of IEC standards
SUPPLYING
All subsystems, such as initiators, manifolds, logic solver cabinets, final elements, hydraulic pressure units, etc.
INTEGRATING
All subsystem on a skid mounted solution with any ancillary equipment such Well Head Choke Valves, Vent Systems, Drain Systems, etc.
EXECUTING
Full Engineering of HIPPS system and full documentation and certification set
PERFORMING
SIL Calculation report of the Integrated System and submission to a Third Party Agency for SIL certification
SUPPORTING
Customer during project execution, commissioning, start-up, periodic tests and maintenance activities during the entire life of the plant.